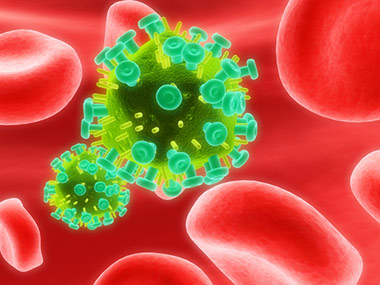 A Siberian research centre claims that a new, possibly more dangerous, strain of the HI virus is spreading "at a rapid rate" in Russia.
The Moscow Times said that the 02_AG/A subtype was first found in the city of Novosibirsk in 2006.
The strain is now responsible for more than 50% of all new infections in the region, said the Novosibirsk Koltsovo science city.
Natalya Gashnikova from the Vektor state biotechnology research centre at Koltsovo stated that the new strain "might be the most virulent form of HIV in Russia".
The newspaper further reported that the subtype has also "been detected in the North Caucasus republic of Chechnya, as well as the former Soviet republics of Kyrgyzstan and Kazakhstan".
It is unclear how the new strain responds to ARV treatment.
While the battle against the global epidemic is showing results elsewhere, HIV infection rates continue to increase in Russia, Eastern Europe, and Central Asia.
According to UNAIDS, it is "the only region where HIV prevalence clearly remains on the rise".
Efforts to combat the virus are hampered by a conservative culture in which sex education in schools is limited and social stigma against HIV positive people is said to be rampant.
Between 2001 and 2011, the estimated number of people living with HIV in Eastern Europe and Central Asia increased from 970 000 to 1.4 million, says UNAIDS in its most recent fact sheet on the area.
Source: www.mambaonline.com